"Everybody needs soap."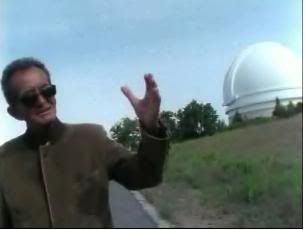 Dr. Bronner-- pre-WWII German émigré, a "master chemist" from the Heilbronner family of soap makers, 60's counter-culture icon, and author of the insane New-Age ramblings on every bottle of Dr. Bronner's Magic Soaps--is now the subject of a documentary. From director, Sara Lamm:
In the Fall of 2000, I adapted and staged Dr. Bronner's unique soap label as part of a series of live comedic "found text" performances. When I wrote to the company asking for donated bottles of soap, I was shocked not just to receive a huge box, but also multiple phone calls from Ralph Bronner himself. [...]

In addition to documenting the history of an unusual family and a tingly soap, this film hopefully creates space to think about the possibilities of a business model that allows for both social responsibility and human interaction. From the beginning what most moved me about the Bronners was the entire family's shared ideal of "constructive capitalism," where, as Dr. Bronner long insisted, "You share the profit with the workers and the Earth." [...]
This is the strangest bit:
After my performances, he [Ralph Bronner, Dr. Bronner's son] stayed in touch--calling to thank me for the videotape, sending me a note card with a fifty-dollar bill ("My Random Act of Kindness! Go out to dinner on me!") In September 2001, he made a request: would I please take 15 cases of soap down to Ground Zero and hand them out to local residents? It seemed ludicrous, in the face of all of our confusion and grief, but Ralph was adamant. "I believe in working on the human level," he said, kind of convincing me, "Everyone needs soap."
[
Link
]